2023 Inductees
As Redbirds and former student leaders, our inductees share some common experiences, a passion for making a difference, and a commitment to excellence. They exemplify the values of the Division of Student Affairs and Illinois State University, not only in their professional careers and community involvement, but while they were Illinois State students. During their return to the Illinois State campus, each inductee is paired with a student host, which provides an opportunity to connect with current students and learn more about today's Redbird experience.
Dr. Thomas Bowling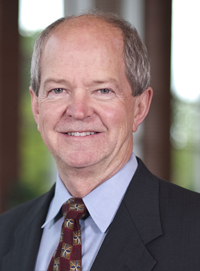 Dr. Thomas Bowling retired as the vice president for Student Affairs at Frostburg State University (FSU), after 43 years of service. He was lauded with two significant awards to round out a distinguished career. At the University's 154th commencement ceremony, FSU President Ronald Nowaczyk surprised Bowling with the University Medallion, FSU's highest honor. The medallion recognizes an outstanding individual who holds the highest standards and serves as a role model for students and all of humanity.
Bowling was also honored with the first-ever Lifetime Leadership Award, recognizing an individual who has made significant and tangible leadership contributions to the FSU campus community over a lifetime of service. Bowling started at Frostburg in 1976 as the assistant to the vice president for Student Affairs, later becoming associate vice president. He served as vice president from 2006-2019, and as Interim President in 2015-2016. Bowling was the student body president and a Bone Scholar while on campus. He was also a member of the University Union Board and served as a Preview Guide.
Bowling earned his doctorate in higher education administration from Florida State University, his master's degree in educational sociology from Wayne State University while serving with the U.S. Army in Germany, and his bachelor's degree in arts and sciences from Illinois State University.
Jan Meadows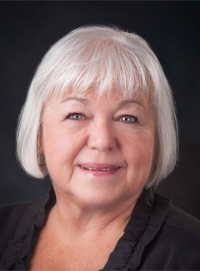 Jan Meadows recently received the 2022 Illinois Prairie Community Foundation Philanthropist of the Year – Bloomington-Normal award for her extensive service to her community. Meadows was on the founding committee establishing Promise Councils in several Normal Unit Five and Bloomington's District 87 schools.
Meadows served as Secretary for many years and is the Chair of three Promise Councils. She founded and created the WOW (Women of Wisdom) program for elementary-aged girls. She is the Chair of the Back 2 School Alliance, which serves both public school districts in the Bloomington-Normal community by supplying the needs of over 4,000 students with items like backpacks and school supplies. Meadows is also a part of the philanthropic group called "100 Women for Good B/N."
In addition to Meadows' community involvement, she worked in the Normal Unit Five School District for 35 years as a behavior specialist and 1st grade teacher. Meadows was an officer in the Unit Five Education Association (UFEA) and fought for better working conditions and salary, among other things. Meadows also taught at Illinois State in the College of Education and mentored student teachers, students in the Professional Development School (PDS), and honors students through the faculty honors program. Meadows worked in the cafeteria at Watterson Towers as a student for three years. She also worked at the Milner Library in the professional copy room. Meadows tutored special needs students and served as a reading tutor off-campus at a reading clinic run by Dr. Miller for two years. She was also an "ambassador" for new students during "move-in week" in the residence halls.
Meadows graduated from Illinois State in 1975 with a bachelor's degree in special education and later returned to Illinois State, receiving her master's degree in special education.
Tori Farmer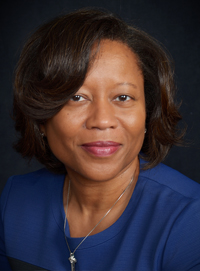 Tori is now the Executive Director for Inclusion and Diversity for KPMG LLP, a financial consulting firm. She has over 20 years of Human Resources experience leading enterprise strategies to attract, retain, and develop underrepresented talent and consulting with business leaders and key stakeholders to identify and address unique workforce opportunities. She works closely with HR business advisors, Talent Acquisition, and Leadership Development to support talent management initiatives directly impacting underrepresented groups.
Her work includes establishing firmwide goals and accountability metrics and using root causes and data analysis to refine strategies that support business priorities. Tori was an active member of campus life as a student. She was a part of the Interdenominational Youth Choir and served as a Student Government Association senator. She was also an RA, a Summer Pro Staff team member, and a graduate assistant for University Housing Services. Tori is involved with numerous professional and civic organizations such as Society for Human Resource Management, Delta Sigma Theta Sorority, Incorporated, the Conference Board's Diversity and Inclusion Leadership Council, Ladder Up -Tax Assistance Program, Junior Achievement, and Chicago Cares. In 2007, Tori received KPMG's National Chairman's Award for Excellence in Volunteerism, and the 2013 Local Chairman's Award for High Performance. The Anti-Defamation League also recognized her as a 2010 Rising Star.
Tori graduated from Illinois State in 1991 with a bachelor's degree in public relations. She then received two master's degrees from Illinois State, in communication and college student personnel administration.
MarcQus Wright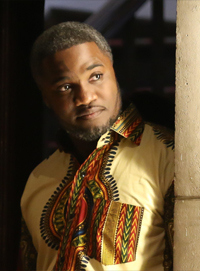 MarcQus Wright has been baking Daddy's Dough cookies in Grand Rapids since 2015, but his story started much earlier. He recalls, as a child, watching his dad cook and spending time baking sweet potato pies, cakes, and other treats with his grandmother, Betty Jean. Betty Jean taught him that time is a key ingredient in baking, and her wisdom is present with him in the kitchen even today.
Before his time with Daddy's Dough cookies, Wright had a 13-year career at Grand Valley State University in Michigan. While there, Wright worked in the office of Housing and Residential Life and TRiO Student Support Services. Early in his career, he received the Outstanding New Professional for the Great Lakes Association of College and University Housing Officers for 2007. In 2011, Wright received the AP Commitment to Diversity Award at Grand Valley State University.
He was awarded the 2014 Outstanding Service and Commitment to the Multicultural Cohort Programs at Grand Valley State University. While attending Illinois State, Wright was a participant and cluster facilitator for the LeaderShape program. He also worked for Campus Recreation, the Bone Student Center, and University Housing Services as an Outdoor Adventure employee, student manager, and RA. He was active with TRIO Advising and Support Services, First Generation Affinity Group, and was involved with Student Government. Wright also served as President of the Association of Residence Halls and was a member of numerous student organizations.
Wright earned three degrees from Illinois State University, a bachelor's degree in business administration in 2002, a master's degree in project management, and a master's degree in training & development.